'If you're writing a book in Australia then you need to buy books by Australian authors from Australian bookshops. I'm really hardline on this.' So said Deb Stevens, Allen & Unwin sales rep and literary dynamo, on a panel about bookselling, 'The Bookshop Coalface', at Hardcopy.*
I couldn't agree more. The majority of readers are completely unaware of the tight margins in publishing and the woeful earnings authors make from book sales. (Read Annabel Smith's honest account of her income for a good snapshot.) A couple of years ago, Jo Case tweeted a stark example of why buying locally makes a difference. Purchasing a copy of Case's memoir, Boomer and Me, from an Australian bookshop meant she received $2.50 in royalties, but buying it via Book Depository UK meant only three cents in royalties.
So in the spirit of supporting Australian authors and booksellers, I asked my local booksellers for their pick of the year, giving the final word to Muse's Nikki Anderson who makes some important observations about how readers can best support the writers they love.
I didn't specify any particular genre and, to my delight, these recommendations cover a broad range. So whether your interest lies in literary fiction, commercial fiction, crime, picture books, short stories, or biography there is something on this list for you.
I was also interested to note that the majority of books selected are by female authors. As many of you will no doubt be aware, despite the fact that women make up approximately two-thirds of Australian authors, all publications review more men than women (see the 2015 Stella Count for the stats). Women are also far less likely to win literary awards (hence the establishment of the Stella Prize), or appear on school curriculums, and so on. As a culture, we preference the white, male voice. And yet according to Canberra's booksellers the majority of 2016's best books are by women.
So, let's dive in…
Deb Stevens, sales rep
Goodwood by Holly Throsby

I read this debut novel months before publication and have been singing its praises ever since.
In the space of a week two very different people go missing from the township of Goodwood. There is mystery and tension combined with a gentle coming of age story.
I fell in love with the book and the glorious characters living in the township of Goodwood. As a reader I cared for many of them, and long after finishing the book I genuinely missed them. Several other readers have told me they want to meet them again. Soon!
As I read there were times I wanted to grab a highlighter to save phrases that moved or thrilled or delighted me. Holly writes with a deceptively easy style that belies great depth.  I'm sure her life as a singer/songwriter has prepared her well for the writing life. Goodwood is a novel that 'nails' Australia. And Goodwood the township will be a real place in the hearts and minds of its readers.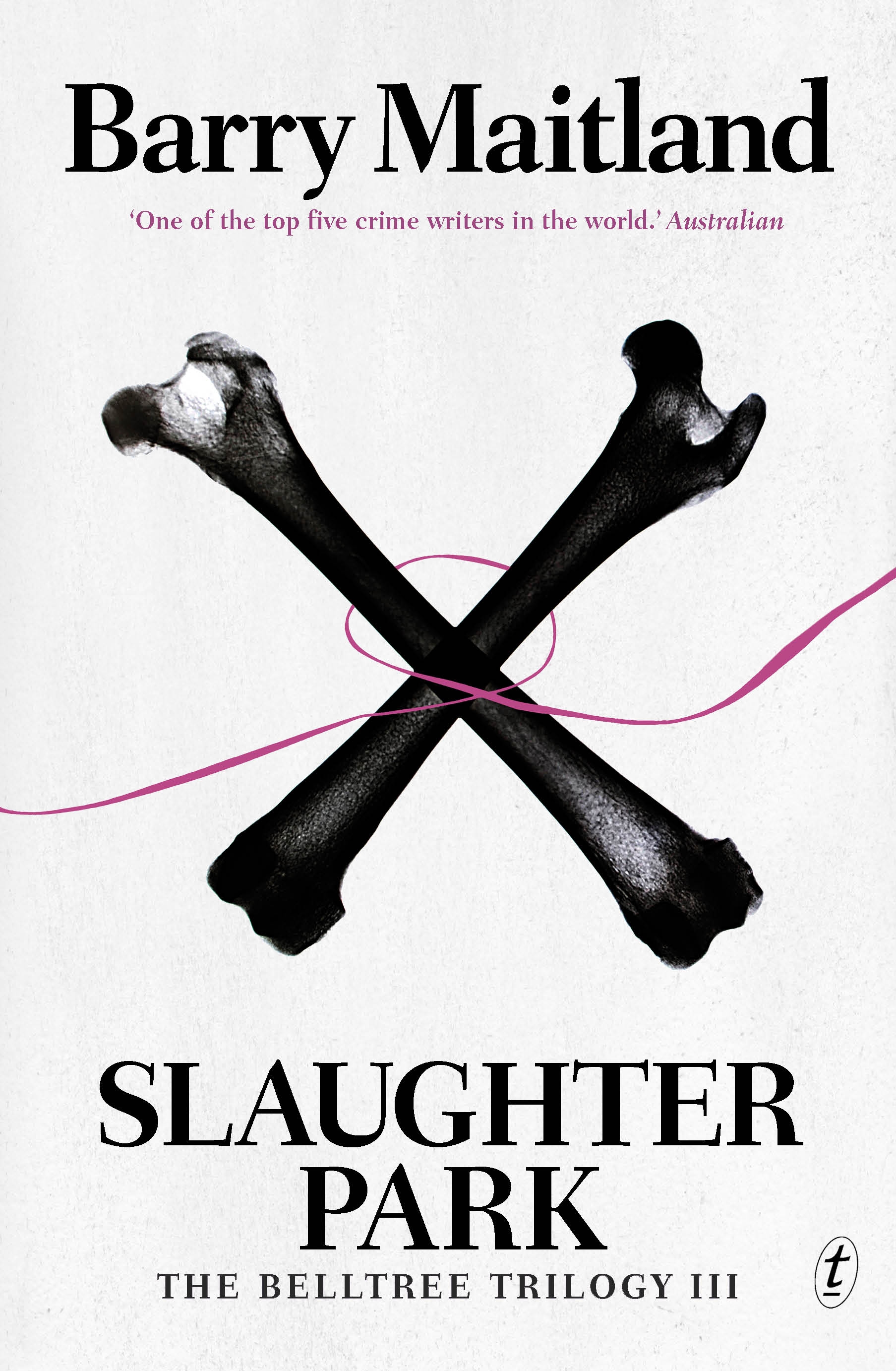 Sue Champion (Book Passion)
Slaughter Park by Barry Maitland
Barry Maitland's conclusion to his Belltree Trilogy, Slaughter Park, has been the best book I've read this year by an Australian author. I was hoping so badly that it would be brilliant, that I was almost scared to open it. Silly me, I should have had more faith — Barry ties up all the loose ends satisfyingly, in a book of vicious intelligence.  He writes with quiet power and a visual descriptiveness that has the scenes running through your head, complete with casting. Aaron Pedersen what are you doing now?
If the ABC don't film this trilogy…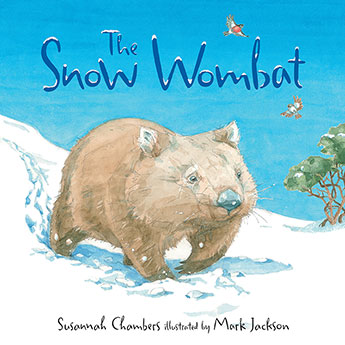 James Redden (Harry Hartog, Woden)
Snow Wombat by Sussanah Chambers
This gorgeously illustrated picture book captures the fun and playful experiences of a wombat that calls the Australian Snowy Mountains home. The rhymes are cute and fun and compliment the illustrations perfectly. It's always great as a bookseller to have a book such as this on the shelf, as there are always parents looking for picture books with illustrations of the local area, and especially ones with native animals in a feature role.
Debbie Hackett (Dymocks Tuggeranong)
Beyond the Orchard by Anna Romer

Lucy Briar returns to her life in Australia after being overseas for several years. Her father begs her to go to the family guesthouse 'Bitterwood' to find a photo album for him. Not only does Lucy have to deal with her own haunting memories, but she must also piece together the family secrets and puzzles of a time long gone and finally put the ghosts to rest .
This is an absolutely beautiful read by one of my favourite Australian authors. I cannot recommend it highly enough.  It's my number one read for 2016 — 11 out of 10!
Alison Kay (Dymocks, Canberra)
I couldn't decide on one book, there has been so much excellent Australian writing this year.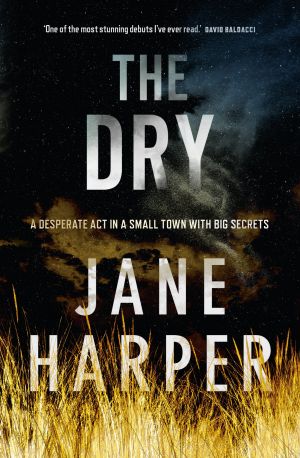 1) The Dry by Jane Harper. A brilliant debut thriller set in country Victoria. Her writing creates an atmosphere of heat, dust and tension that grips you from page one. I love reading crime and this book with its Australian setting made it so much more relevant and real for local readers.
2) Stiletto by Daniel O'Malley. Our wonderful Canberra author in a follow-up to The Rook has written an even better novel. His world of supernatural spies and espionage is brilliantly written, very imaginative and funny. This book is totally absorbing — we all loved it.
3) Sisters Saint-Claire by Carlie Gibson. A charming rhyming tale of five French mice. Again by a Canberra author, this book is beautifully presented and a perfect gift for little girls.
There are plenty of other books I have really enjoyed this year, including Goodwood by Holly Throsby, The Good People by Hannah Kent, Working Class Boy by Jimmy Barnes, Where the Trees Were by Inge Simpson, and Celeste by Roland Perry. As I said we are so lucky with our Australian authors and their excellent writing.
Nikki Anderson (Muse, Kingston)
Portable Curiosities by Julie Koh
A top pick of the year is a near impossibility which I think says good things about the local industry. It's funny talking about the local industry, as I think non-publishing folk don't necessarily take all that much notice of which authors are Australian or not, and then certainly not the importance of buying local from local. That is, buying Australian books from Australian stores. And fair enough in some ways — it's ultimately about the quality of the read, and often the price. However (big intake of breath) it does matter. Supporting local booksellers in turn supports local authors, allowing them a bit of a wage (more of a wage if you buy books at full price!) and the ability to keep writing. And often what they write reflects our culture. Not in a 'kangaroos and koalas' kind of way (although that's fine too of course!) but stories that have at their core our experience, place, culture and land.
Charlotte Wood put the relationships between bookseller and author really well in a speech at the Indie Book Awards in March this year, detailing the sustained, personal and ge
nerous support of local booksellers for her and other Australian writers' works. She went on to compare independent, local booksellers with a Norwegian seed vault, collecting seed samples from across the world for posterity. 'A few years ago, the outlook for our independent bookselling scene looked gloomy. But like those seeds packed into the cold mountain in Norway, you have survived, you are thriving and because of your noticing and care, your love of words and determination to flourish, you have kept Australian literature and our culture alive and thriving too.'
Anyway, onto my pick, if I have to narrow it down! A book I raced through with delight was Portable Curiosities by Julie Koh (UQP). I love a good short story — that capacity to create a world and deliver a punchy narrative in a short space. Julie Koh's stories are deceptive, shadowy, like some of her characters — they set up worlds we feel we know, but startling differences creep in — ghosts and third eyes and murderous food culture, life and parenting as competitive sport. All to poke fun at and make us question our contemporary world. They are arch, satirical and very funny. It's a slim volume to devour, and then read again slowly.
So now all you need to do is head into your local bookshop and pick up one or all of these books (or indeed any book by an Australian author).
* Having assessed manuscripts for the Hardcopy program — with Robyn Cadwallader, Craig Cormick and Mark Henshaw — I was invited to sit in on panel sessions. This one was a beauty, and showcased voices not usually heard at these kind of events. Understanding bookselling is so important for authors. Excellent programming from Nigel Featherstone.