Irma loves visiting schools and other venues to read books and speak about writing, editing and publishing. She is an Ambassador for the ACT Chief Minister's Reading Challenge and a Children's Book Council of Australia visiting author. She prepares fun, interactive presentations and is able to speak to groups of all ages, from Kinder right through to Year 12.
Her engaging talks inspire and motivate students to read, write, and pursue their own creative paths. A typical presentation takes around 45 minutes and can cater for small or large groups. Irma is happy to develop and tailor a presentation to the specific needs of the school.
Irma offers discounted rates on her books for those schools who wish to send home an order form prior to the visit. When children take home a book signed especially for them, it reaffirms that reading is important and valued, both at school and home.
As with any professional, Irma is unable to offer school visits gratis. For current availability and rates email irmagoldauthorATgmail.com
Irma was insightful and very engaging. She did a great job of making the writing to publishing process relatable to the children in kid-friendly language. She got them all excited about the prospect of becoming an author and inspired us to go through each of the steps in the writing process to publish our own books in the classroom! It was really good to hear her talk about developing her book and the work-in-progress illustrations. She definitely provided a different aspect to the other presentations. It was a fantastic start to our festival.  Turner Primary
My class, who are a class of eight boys — seven who are on the Autism spectrum — were well engaged, and loved the idea that she had a dream to be an author when she was little. All of them were keen to write after Irma visited, which has been a rare event in the past.  Turner Primary
Irma's visit to the school was fantastic. She was very flexible in differentiating her talk from Year 5/6 to kindergarten! The staff and students enjoyed her visit and asked some interesting questions about writing and publishing a book. Thanks for the opportunity to have Irma visit our school.  Palmerston Primary
Irma  came to visit Caroline Chisholm Primary School with much anticipation and excitement from our students to meet a real author! Year 2 were enthralled as Irma showed the process behind writing her book Megumi and the Bear and how the beautiful illustrations by Craig Phillips evolved. Many questions were asked such as 'How long did it take to write your book?', 'What is it like being an author?' and 'How do I become an author?' Irma was amazing at inspiring the children to write and also to follow their dreams and their passions in life. A huge THANKS, Irma, from Year 2!  Caroline Chisholm School
My son was so inspired by Irma that he started working on a picture book of his own as soon as he got home! Mum from Evatt Primary
Thank you for visiting Holy Trinity. Your reading of Megumi and the Bear was wonderful (and the book itself). Your visit…OH! I loved it. Please come again!  Lachy, Holy Trinity Primary
Read Irma on:
Her panel session at the  Children's Book Council of Australia Conference here, and her overview of the whole conference here.
Wonderful experiences of school visits for Megumi and the Bear here.
Her role as Ambassador for the ACT Chief Minister's Reading Challenge here and here, and her speech on behalf of the Ambassadors at the awards ceremony, in which she set students her own challenge, here.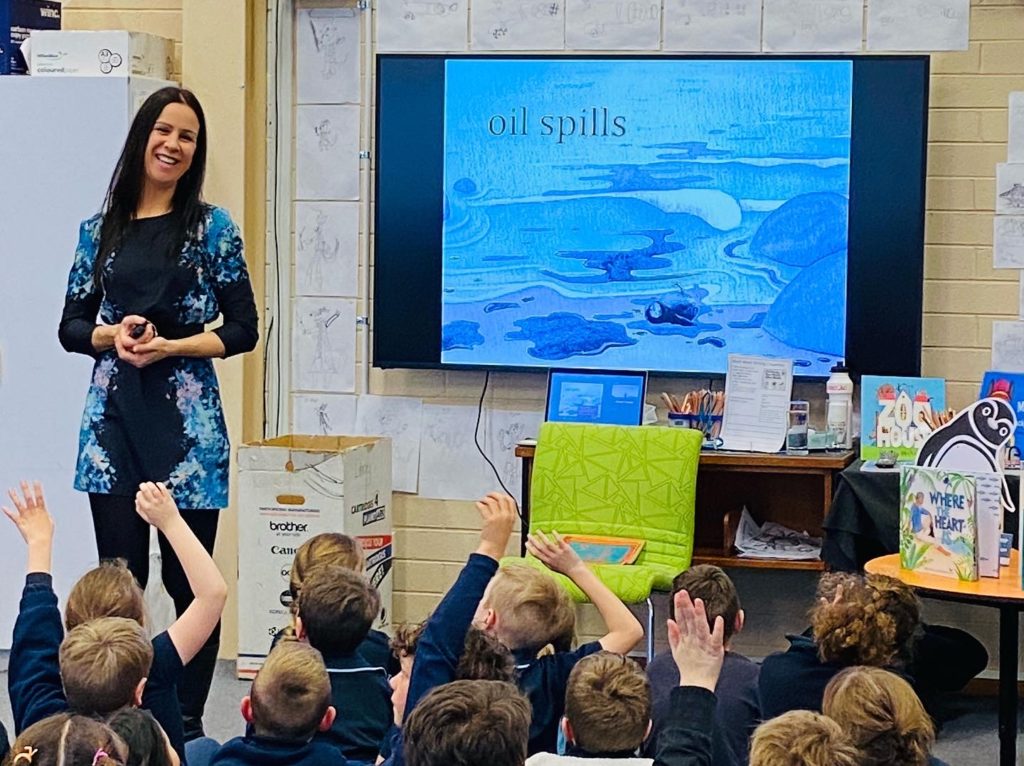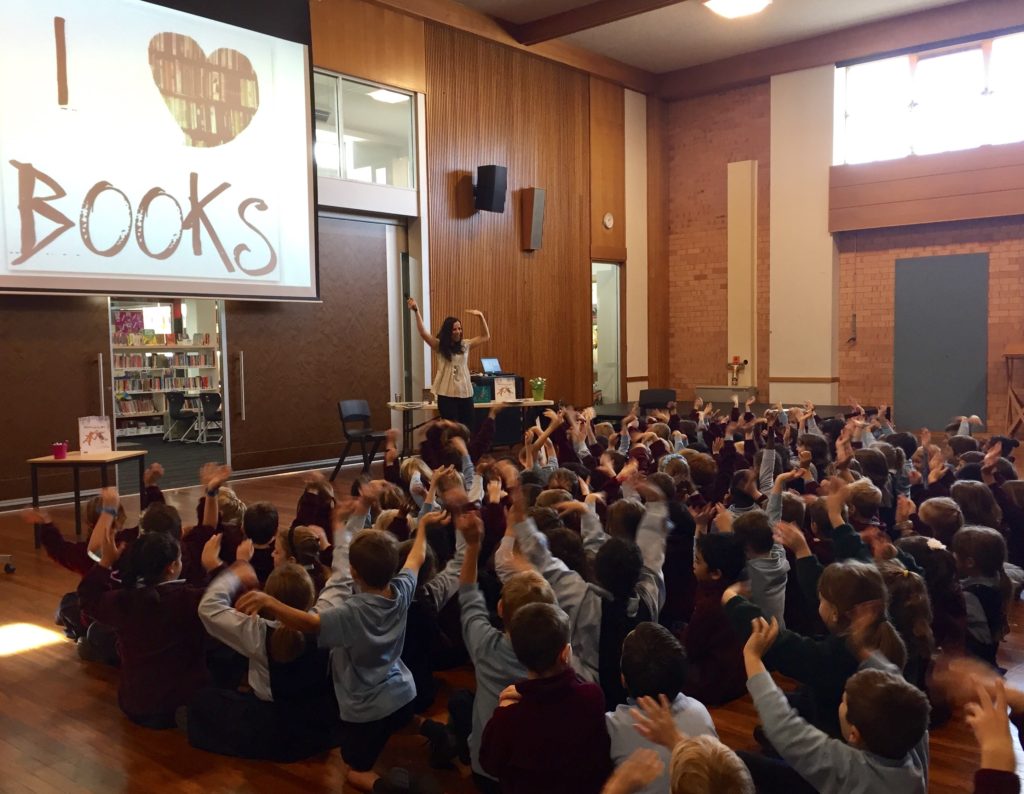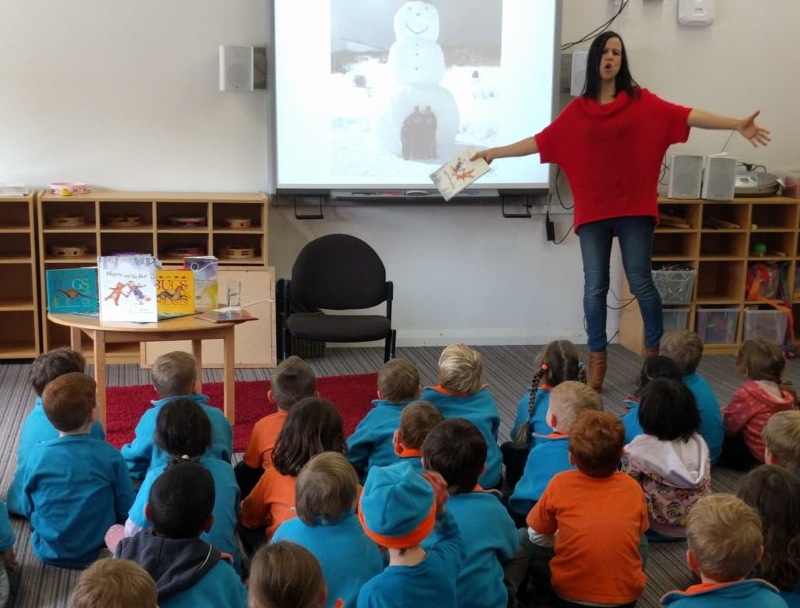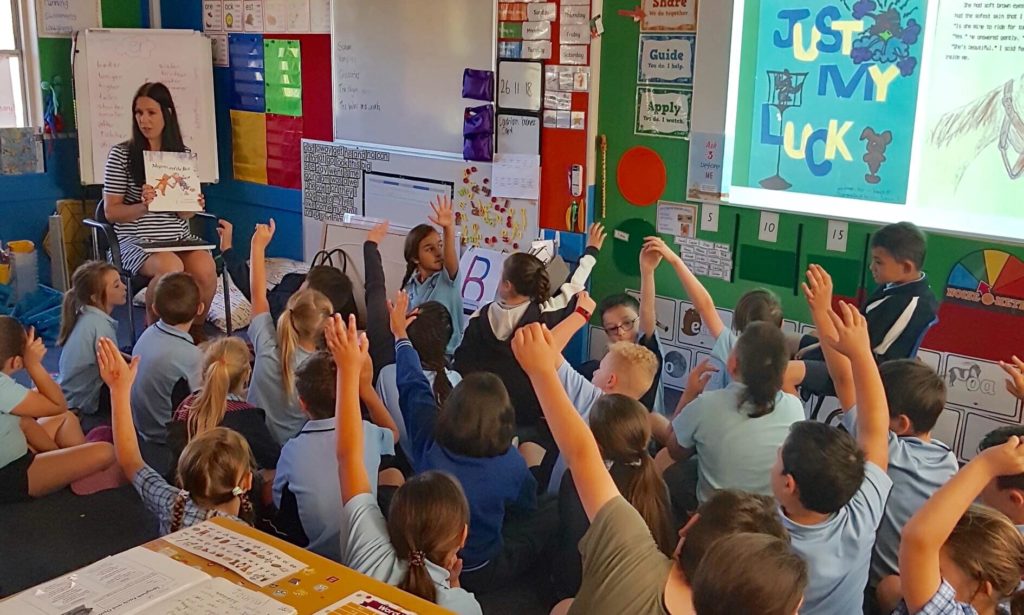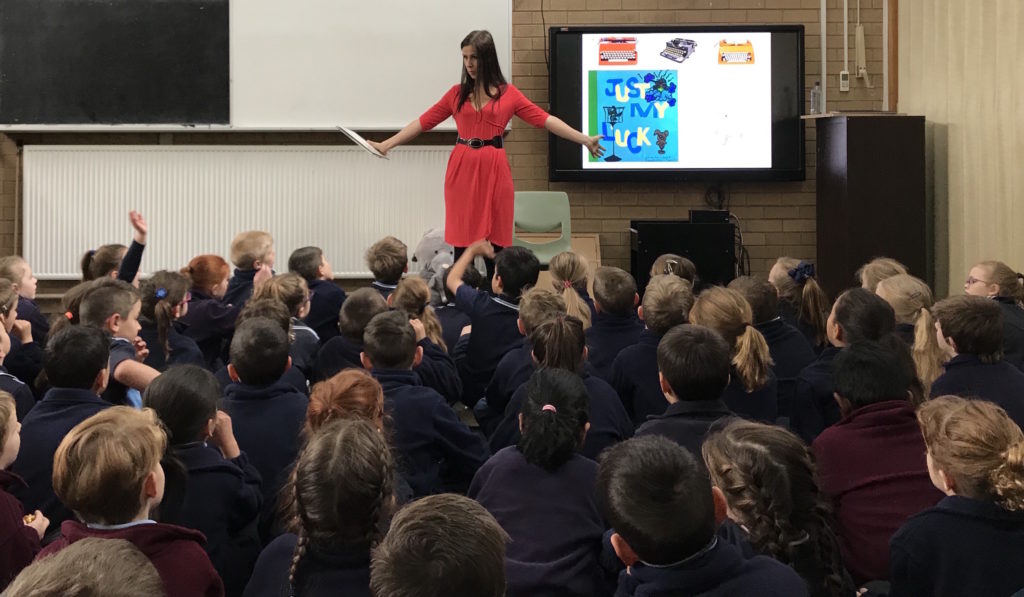 Chief Minister's Reading Challenge Ambassador Irma Gold with a book reading, fun at-home writing activites, and exciting book news involving a penguin and an elephant.