Yeeeeeees! How great is it that we're getting out and about again — seeing our fellow literary peeps and drinking champagne and talking books. Oh, how I have missed it.
If you're in need of a good literary dose, I've got events coming up for both adults and kids. I'll be talking 'Adulting and Other Catastrophes' with Lucy Neave and Nigel Featherstone, and I'm certain this one is going to be heaps of fun.
Then I'm off on a trio of launches for my new picture book, Seree's Story, illustrated by the incredible Wayne Harris. I'll be in Brisbane, Canberra and Sydney, dishing out elephantine-sized fun. At all three there'll be a book reading, craft activity, cupcakes and an awesome prize for the best elephant costume! Find details on my Events page.
Then in May, I'm excited to be appearing at the Margaret River Readers and Writers Festival. (Thank goodness Perth has finally opened its borders!) It will be my first time in Western Australia, and I've been hearing great things about this festival, so I can't wait. Plus I'm going to be recording a series of episodes for my
Secrets from the Green Room podcast
, so look out for those.
And because I haven't posted here for months I want to highlight a couple of past events that deserve a mention. I was thrilled to be in conversation with Omar Musa for his new book of poetry and wood cuts, Killernova. The event had everything, including both laughter and tears, and Omar's artwork surrounding us, making it a truly memorable event. The book itself is a thing of beauty, and worth your dollars!
I also attended fellow publishing stablemate Michael Burge's launch for Tank Water. He was in-conversation with Nigel Featherstone and it was a fascinating evening. The book is an absolute cracker and held me to the end. It's rural crime fiction like I haven't read before, set against the backdrop of gay hate crimes. Definitely also worth your dollars!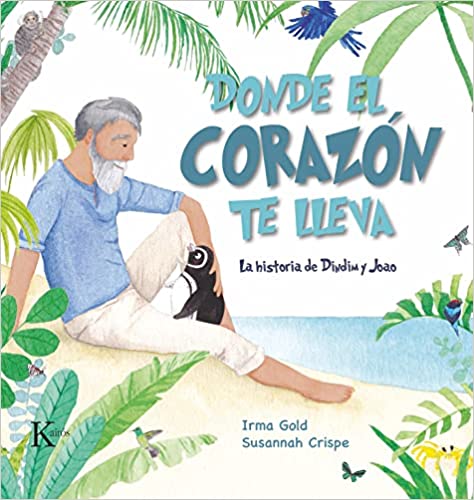 Oh, and one final lovely piece of news. It's not an event but My latest picture book, Where the Heart Is, has just been released across South America. I cannot explain the thrill of seeing your book in another language. I'm not entirely sure why it's so happy-making but let's just say this is a definite highlight of my career to date. Plus it means that now our story can be read in the country that inspired it (Brazil). ¿Qué Bonito! (Perhaps this calls for an event in Brazil?!)
Here's to lots more lovely events to bring us all together. And here's to seeing you at one of them!